Available Dogs
Adopting a German Shepherd Dog is a serious commitment of up to 10-15 years, please consider carefully if this is a commitment you are ready to accept. Our dogs have already had their lives disrupted at least once and we are looking to find them forever homes.
In general, we do not know the background or medical history of dogs we bring into our program. We cannot guarantee their temperaments, behaviors, or health. We generally place our program rescue dogs in foster homes so that we can learn more about them in a family situation and observe their behavior. We base the information we give on each dog on observations while the dog is in our program. Due to different leadership styles and environmental stimuli in your home, the dog may display different behaviors after it is adopted than what we observed while it was in our program. Also, just because a dog tests cat- or small dog-tolerant, or has lived in a foster home with cats or small dogs, does NOT mean it will automatically be tolerant of cats or small dogs in the new home, especially if the small pet is running or acting aggressively. It may take time and supervision while the animals adjust.
NOTE: All of our dogs are spayed or neutered as required of all California shelters and rescues by the California Food & Agriculture Code Section 30503. They are also current on all their vaccines and microchipped prior to adoption.
We do not guaranteed that animals seen on our website will be available at our adoption events. We do not reserve dogs for adoption by telephone or email. You MUST first submit an application to GSGSR.
Don't forget to check the Private Party Dogs page, and search Petharbor for German Shepherd Dogs that are in your local Shelters.

Ready for Adoption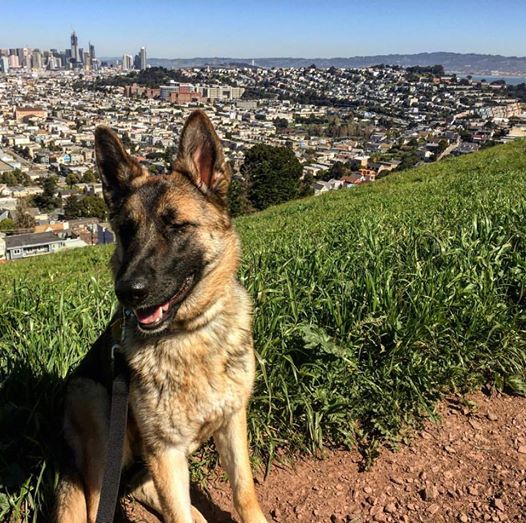 My name is Tippy and I am a very sweet girl. I like to play with my foster brothers and sisters. If they don't play with me I bark at them so they will play with me, we are working on correcting this because when I keep barking I get...
Dog added on: February 19, 2017
Shaw was found abandoned in a field in Stockton. Her rescuerer went out everyday with her own dogs and food to gain her trust. Shaw was eventually caught in a dog trap and started her rehabilitation with trust, love and a lot of TLC. Shaw is blosooming everyday and will...
Dog added on: November 13, 2016
Jemma, Jemma, Jemma is a real JEM!! She is approximately 3 years old, she is spayed and is ready for her forever family. She is a sweet girl that loves to be with kids and adults. She enjoys the outdoors and laying by the pool on nice days. She is...
Dog added on: November 01, 2016
Gentry is a handsome and very smart boy. He is approximately 2 years old and still has lots of good puppy energy, yet settles in well. He is new to us and is currently living in a foster home that is teaching him good behavior. He is a confident boy...
Dog added on: March 19, 2017
Available Soon
Lana is a young pup, full of energy. She is a striking black and silver or almost a blue with dark eyes. She is learning good house manners and is in potty training 101. She is the youngest in her foster home, but has no problems keeping up with the...
Dog added on: March 04, 2017
My name is ABEL and I have a really bad case of Demodex. Right now I do not look very good, most of my fur is missing, my feet are really swollen, I smell really bad, however that did not stop two ladies from pulling me out of my kennel...
Dog added on: March 03, 2017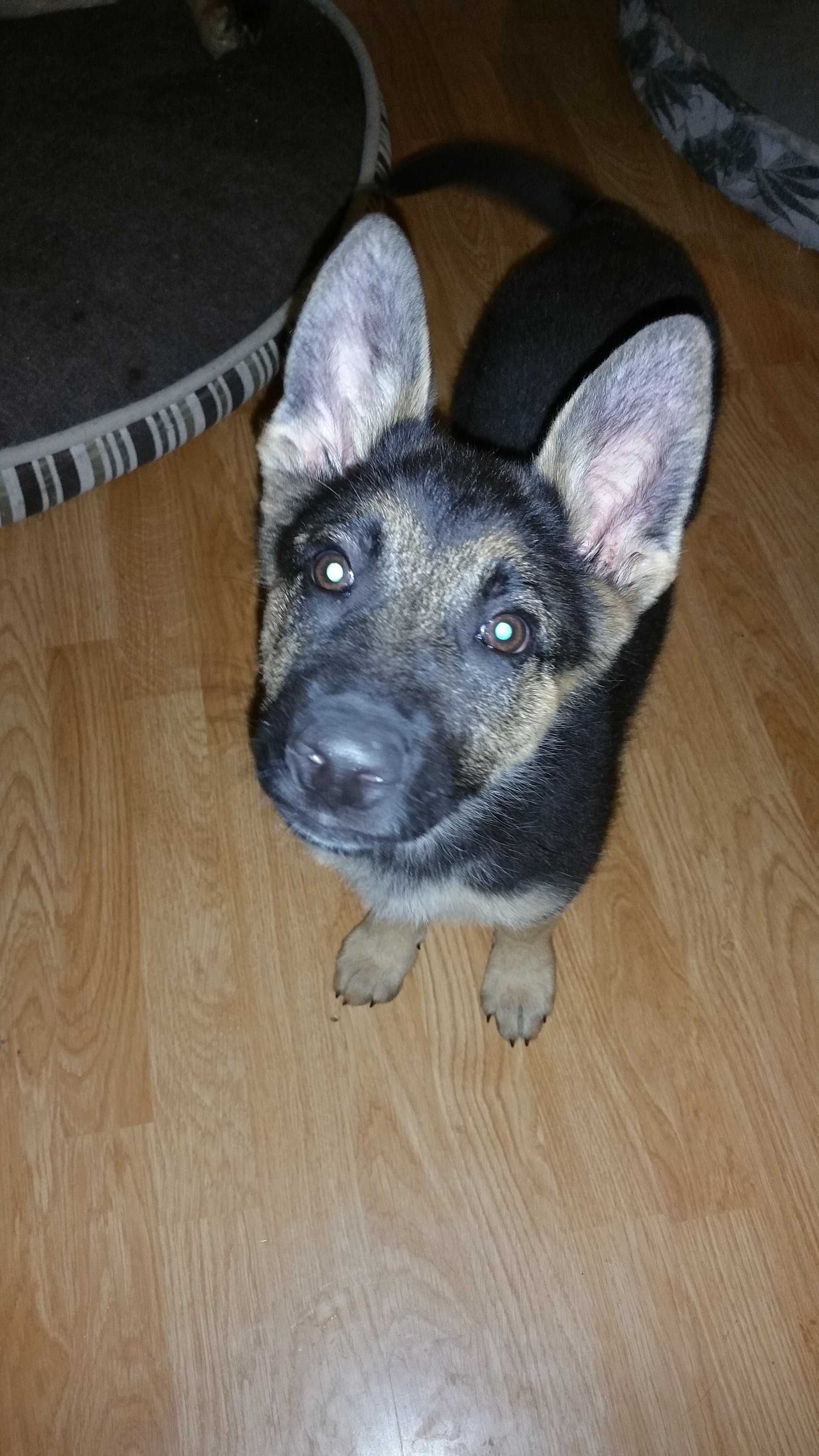 Joni is a fun loving, energetic puppy that loves to climb and make her presence known. She has her own personnality and loves to let everyone know she is the boss. She has no fear and loves to play. She likes her crate, but wants you to know she...
Dog added on: February 28, 2017
This 2-3 year old girl is so, so sweet. She has had several litters and is great with other dogs. It is obvious she's not had a lot of happy in her life, but she will gently wag, sometimes smile with her ears, and sometimes oh-so-gently walk onto her foster...
Dog added on: February 19, 2017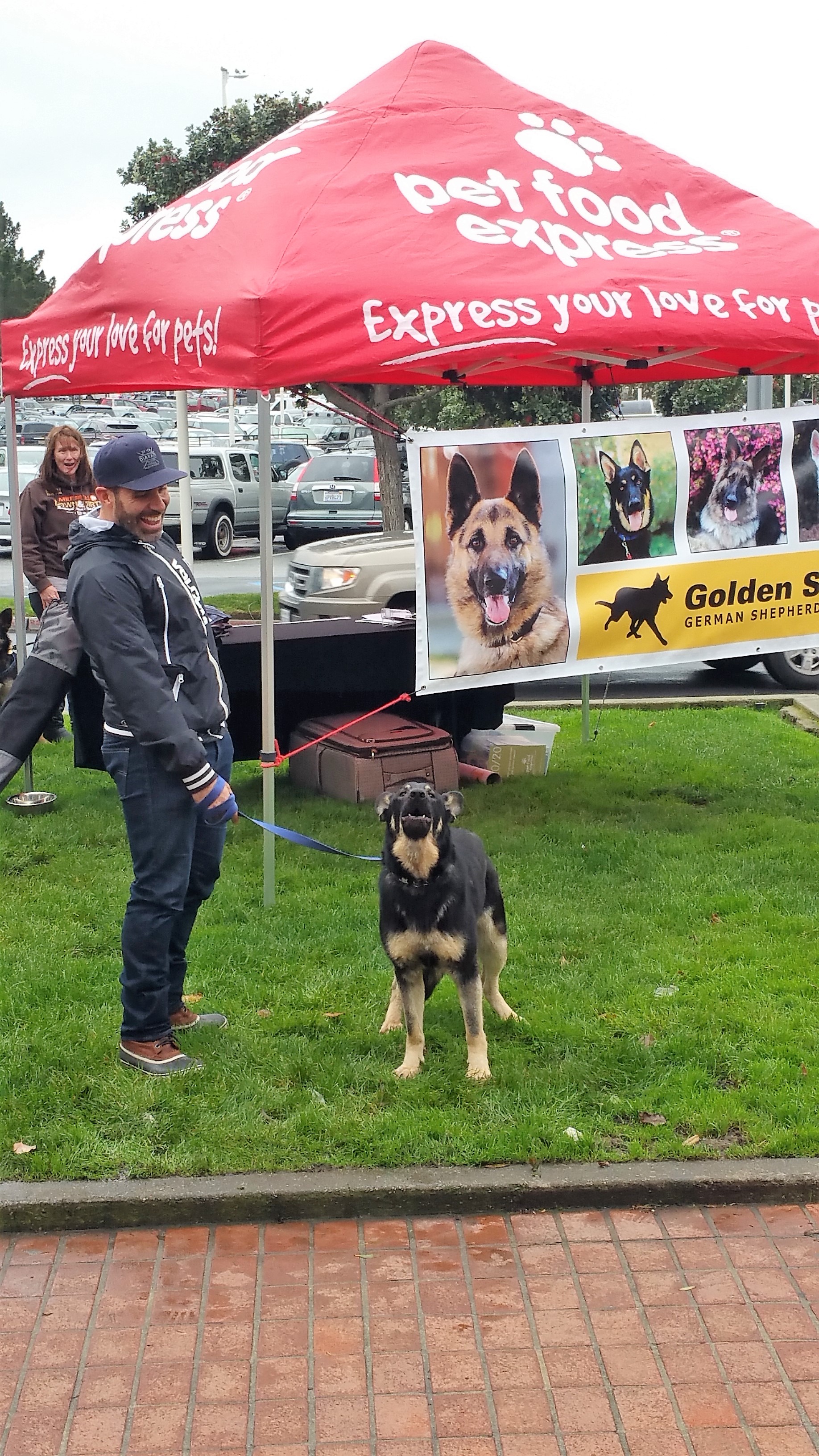 Gender: Female
Age: 19.2 months

Dog added on: January 31, 2017
Adoption Pending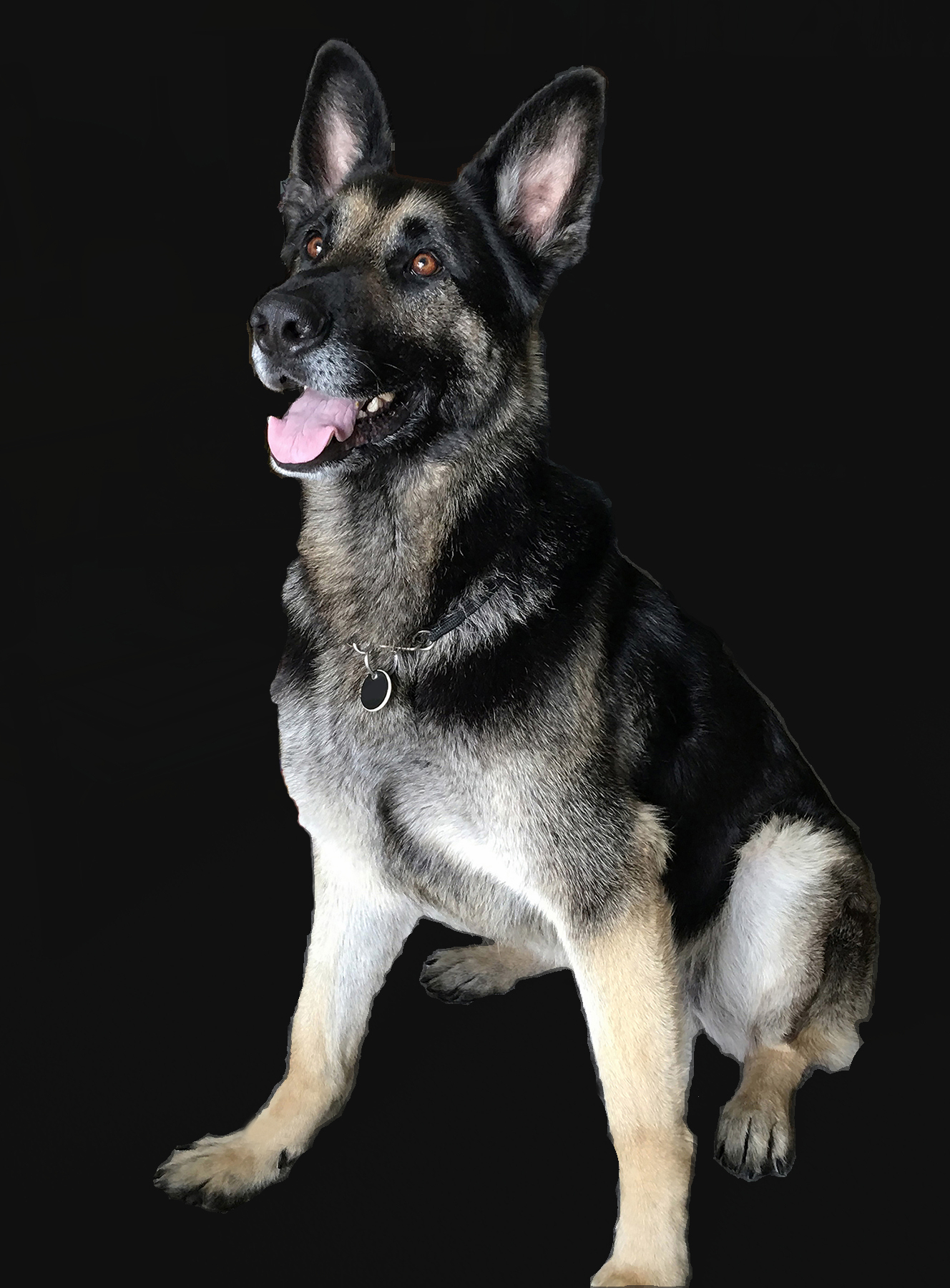 Special needs (Diet)
Dino is a handsome, very smart, loving, well-mannered boy. His favorite activities are playing catch in the backyard, hide-and-seek in the house, playing with squesky toys, going for walks, taking a ride in the car and simply being around people. Because he does not realize his size - he's a...
Dog added on: February 18, 2016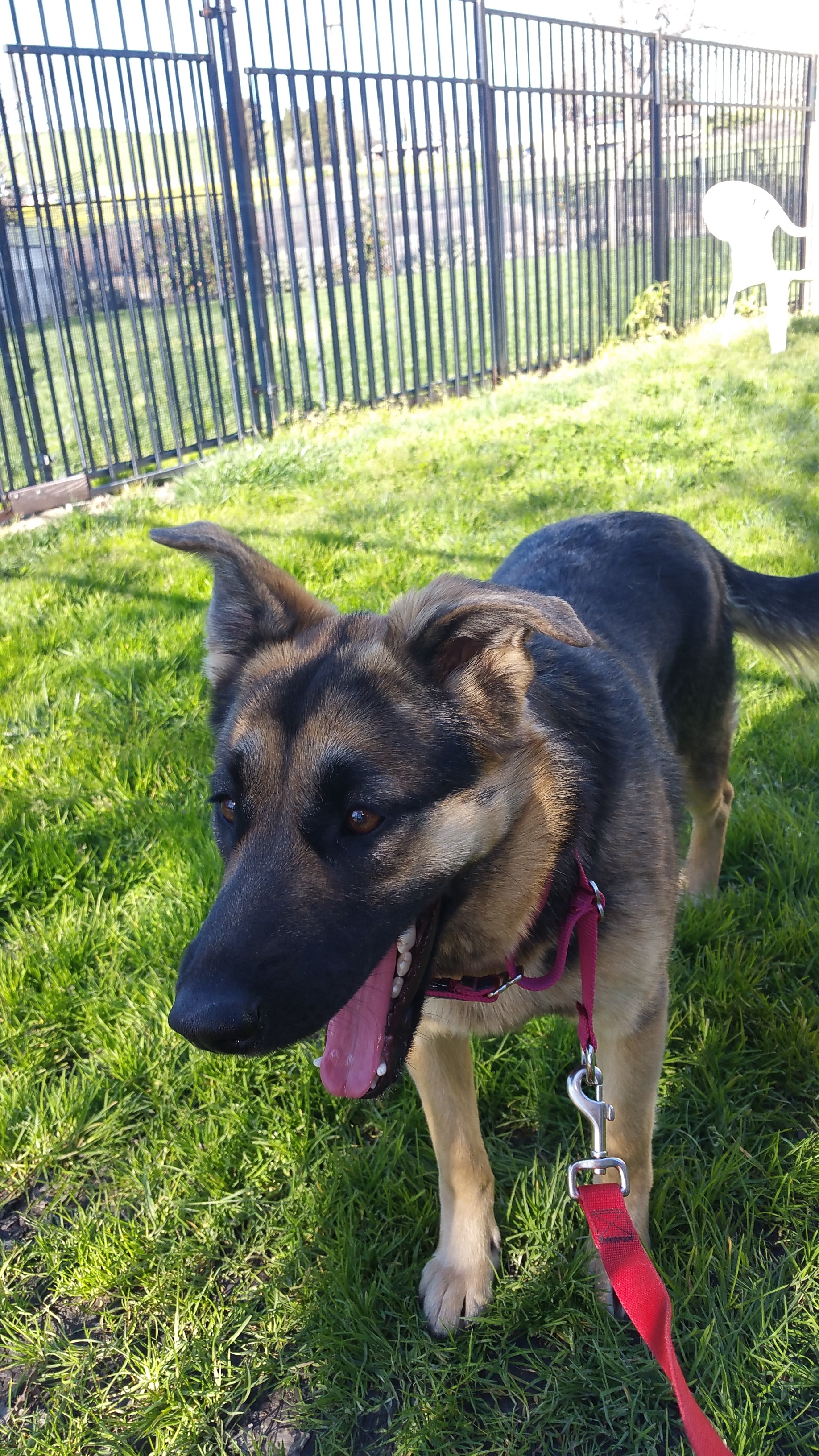 My name is Camile and I come from Dublin, no not Ireland! I am sweet, loveable and quiet. I like hanging out with my foster sisters that are all German Shepherds, but I was not to fond of the big Lab that came over to visit. He scared me so...
Dog added on: March 02, 2017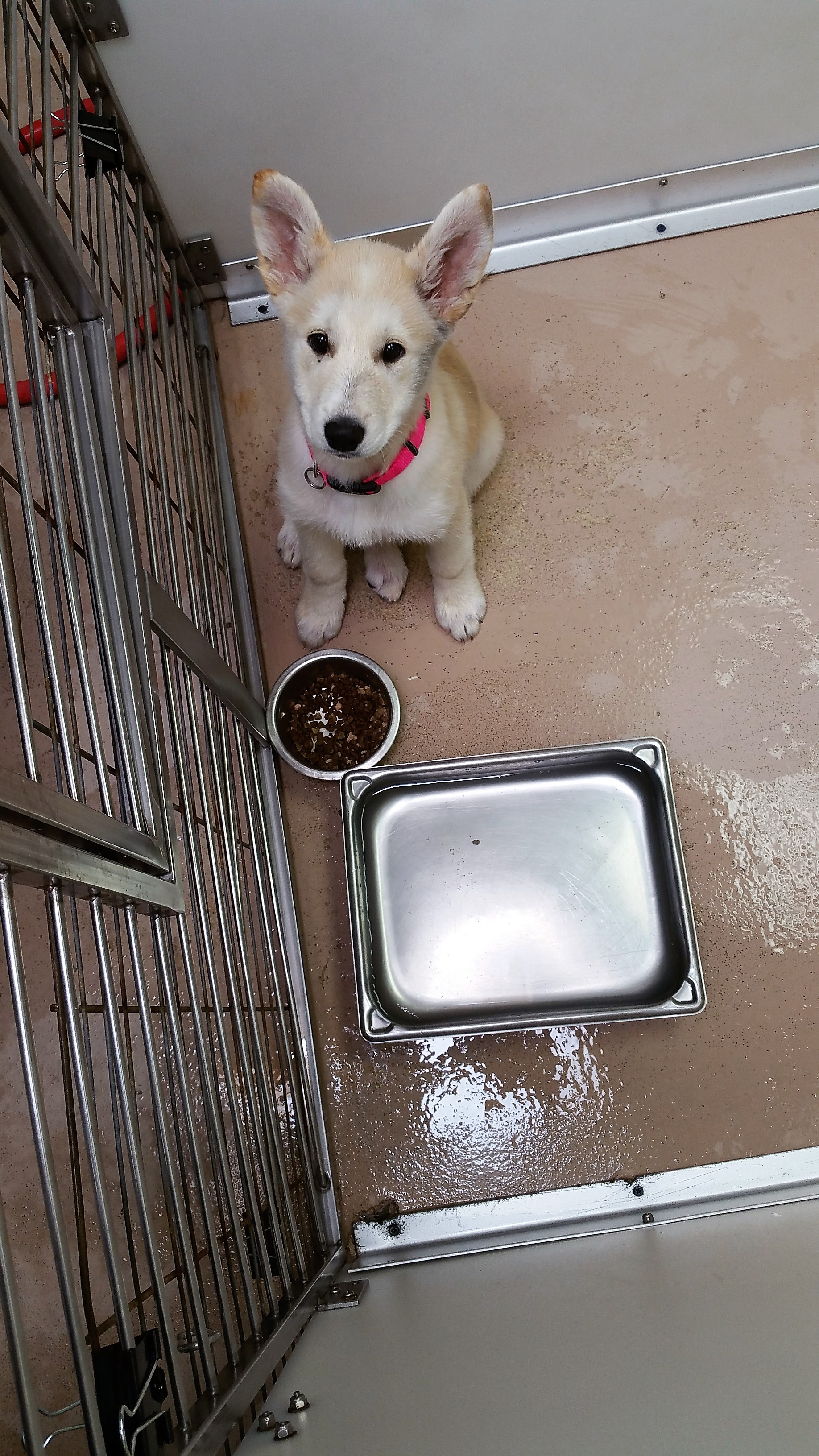 Teagan is a sweet, lovable German Shepherd / Husky mix. She loves playing with her toys and balls. She loves running all over her backyard. We will share more as we learn more.
Dog added on: January 24, 2017