Conner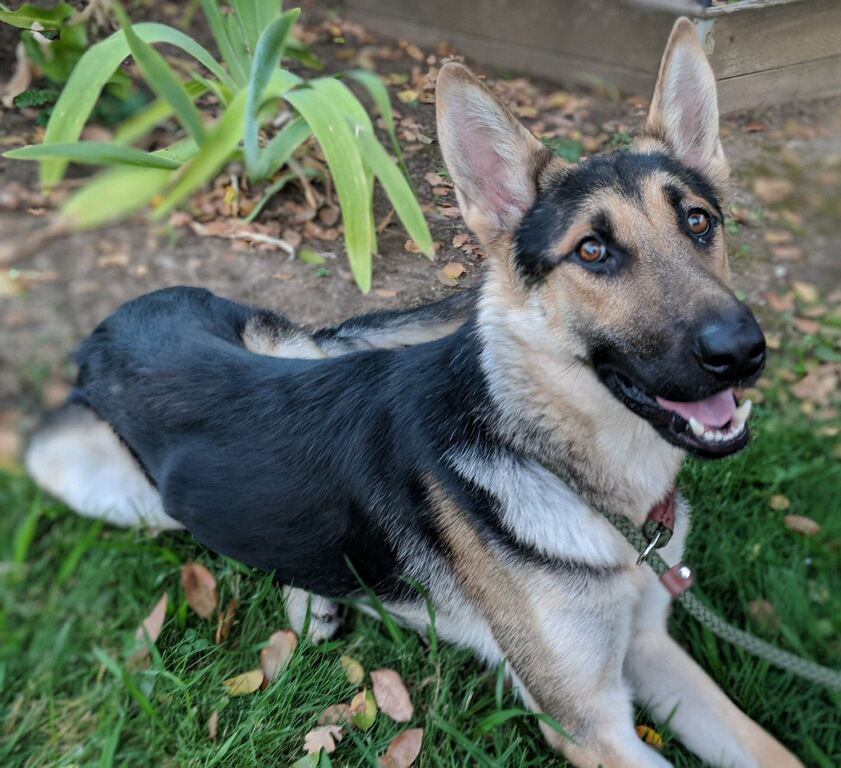 Gender: Male

Age: 3 years

Status: Adoption Pending
Conner came to us from the Stanislaus Animal Shelter and it is hard to understand why he was there. He is a very handsome boy, with great eye focus. He is definitely going to need training and could possibly do well in herding competitions, he likes to go for feet. Conner likes playing ball and working for treats. He does well with other dogs, but could be a little pushy with some.
He loves his crate, especially when a treat or dinner is involved. He is a nice size dog and we are working to put a little weight on him. The shelter listed him at about 3 years old, right now he is ready to learn obediene lessons and more. If you are looking for a dog to run with, train and have a good time with Conner is your boy.
Adoption Fee includes spay or neuter, vaccinations including rabies, worming, microchip, and a collar.
Click here to read our adoption process and fill out our adoption questionnaire.
We can help more dogs if we have more volunteers. If you can help in any way, please contact us.
Click on the photos to see larger versions of our dogs.