Tildy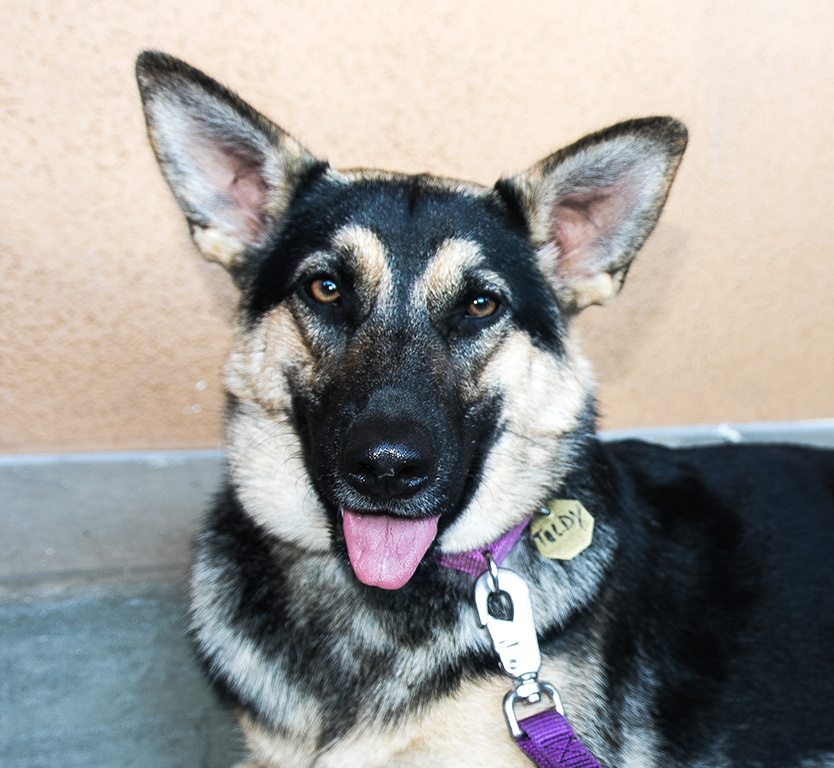 Gender: Female

Age: 14.4 months

Level: 2.5 (View level descriptions)

Status: Ready for Adoption
This is Tildy and she comes to us from Stockton Animal Shelter. This medium sized girl is approximately 1 year and is now ready after recovering from a terrible accident where she was hit by a car and suffered a broken pelvis. In February, Xray's revealed that FHO repair surgery was warranted on her left hind leg. UC Davis was petitioned to do the repair. Successful surgery was completed mid-April. Tildy continues to build strength in use of her leg but has no problem playing and wrestling with her foster sister Kassie. Tildy is house broken and crate trained, she can be shy with newcomers, but responds well especially is treats are involved

Updates from Tildy's foster: 7.18.2018
"Tildy's beautiful face reflects her beautiful personality. She longs to please, walking nicely on leash and waiting at doors to be released. She's a smart girl, has basic obedience (sit, lie down, wait, come), loves her crate, and responds to food and affection with equal enthusiasm. She's still a puppy, chewing being one of her favorite activities, so be sure to put all shoes (and socks) up high. She's fully house-trained, signaling her need to potty through circling and anxious whimpers. Due perhaps to having been hit by a car and subsequently undergoing two surgeries, she came with some fears, but daily urban walks have brought out her strengths. She no longer panics when a bicycle, or even a moped, whizzes past. With continuing confidence building challenges, she will blossom. She's a happy girl who will make some lucky adopter a wonderful companion"
Adoption Fee includes spay or neuter, vaccinations including rabies, worming, microchip, and a collar.
Click here to read our adoption process and fill out our adoption questionnaire.
We can help more dogs if we have more volunteers. If you can help in any way, please contact us.
Click on the photos to see larger versions of our dogs.