Maevis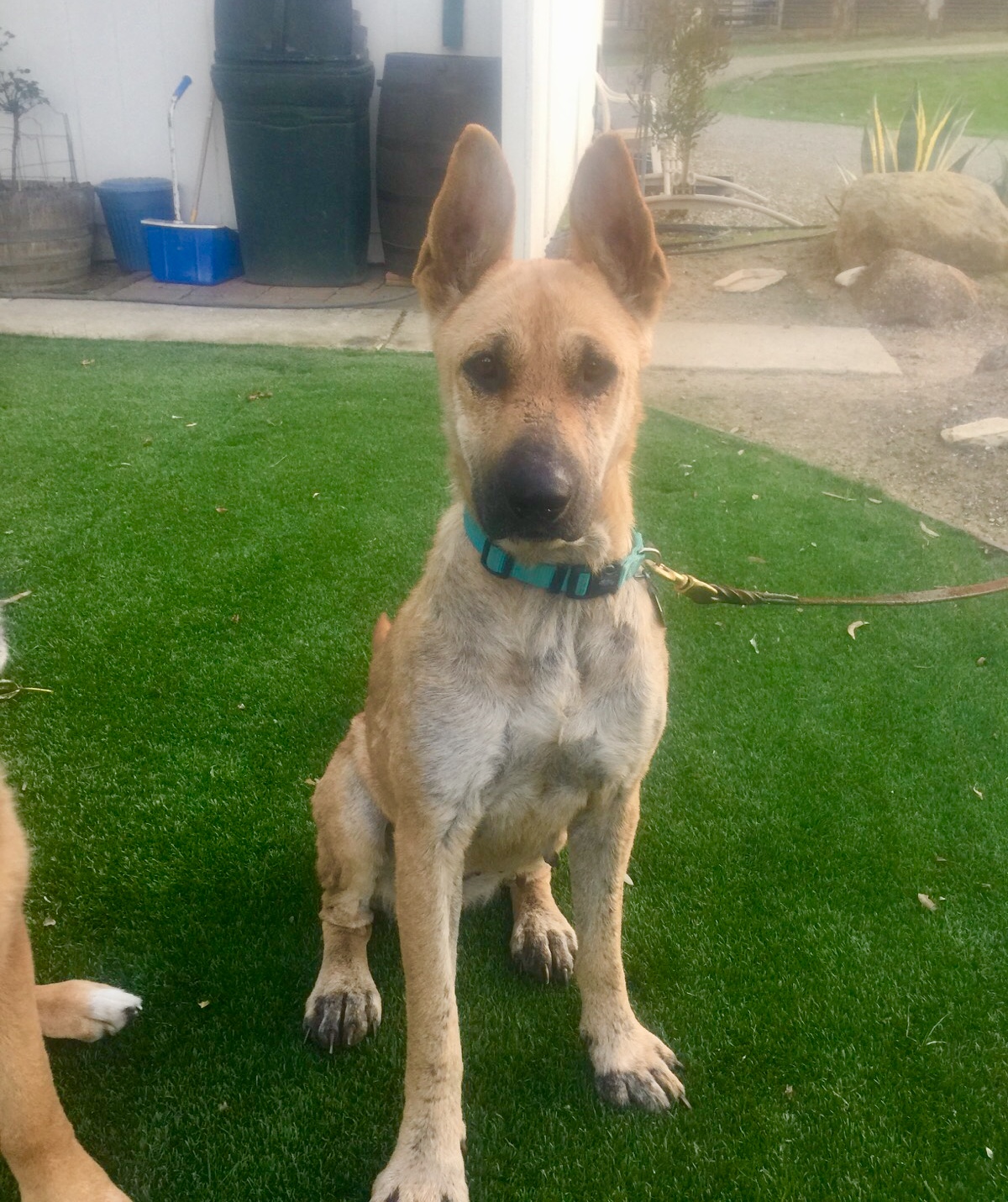 Gender: Female

Age: 20.4 months

Status: Adopted
Maevis hails to us from the Stockton shelter. She is a happy, smart and curious girl. She is however recovering from Demodex (skin condition) but is healing quickly and will soon have a gorgeous lush coat. Maevis is housebroken, and knows her basic commands (Sit, Come, and No). We are working on her learning down and stay. She is good with all dogs, cats, chickens and horses! Maevis can be a bit shy at first when meeting new people, but she does warm up quickly and loves people once she meets them. Her energy level is average.
We can help more dogs if we have more volunteers. If you can help in any way, please contact us.
Click on the photos to see larger versions of our dogs.