Rocco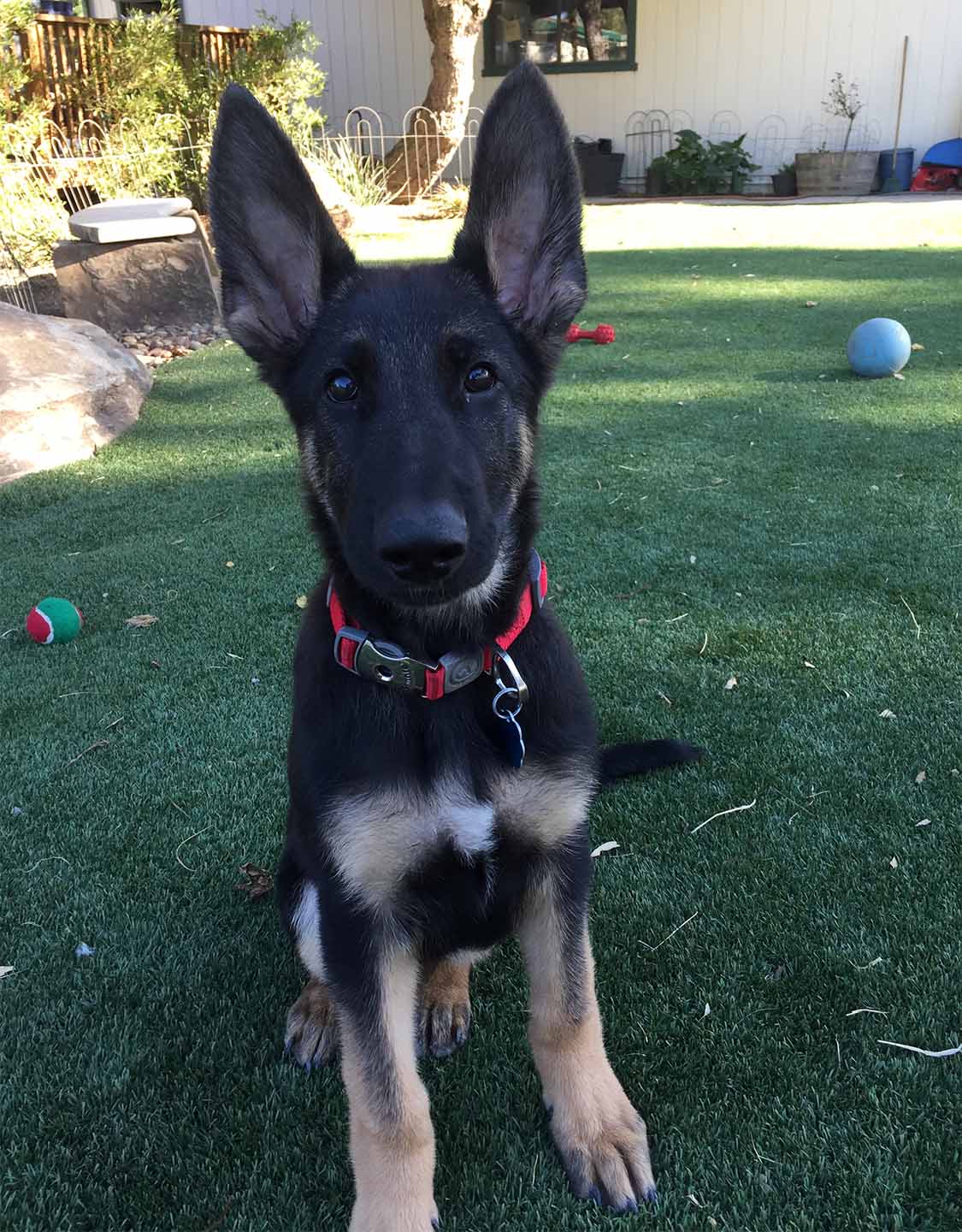 Gender: Male

Age: 14.4 months

Level: 2.5 (View level descriptions)

Status: Adopted
Meet Rocco, an approximate 4 month old male GSD. Rocco was turned into the Stockton Animal Shelter as stray with a left pelvic fracture and right hind leg fracture as an 11 week old pup. After multiple veterinary consultations, it was determined that the best plan was initially cage rest and then a rehab program including swimming. He's been on his program for three weeks and already shows a ton of improvement. While still a puppy, he has a very mellow happy temperament. He ikes hanging out with his foster brother and sister dogs, cats and chickens. He is learning his basic commands of sit, come, no, and is crate trained. Rocco loves everyone he meets (both human and canine) and believes he should be the center of all attention. Rocco's best forever home would not include small children.
We can help more dogs if we have more volunteers. If you can help in any way, please contact us.
Click on the photos to see larger versions of our dogs.