Poe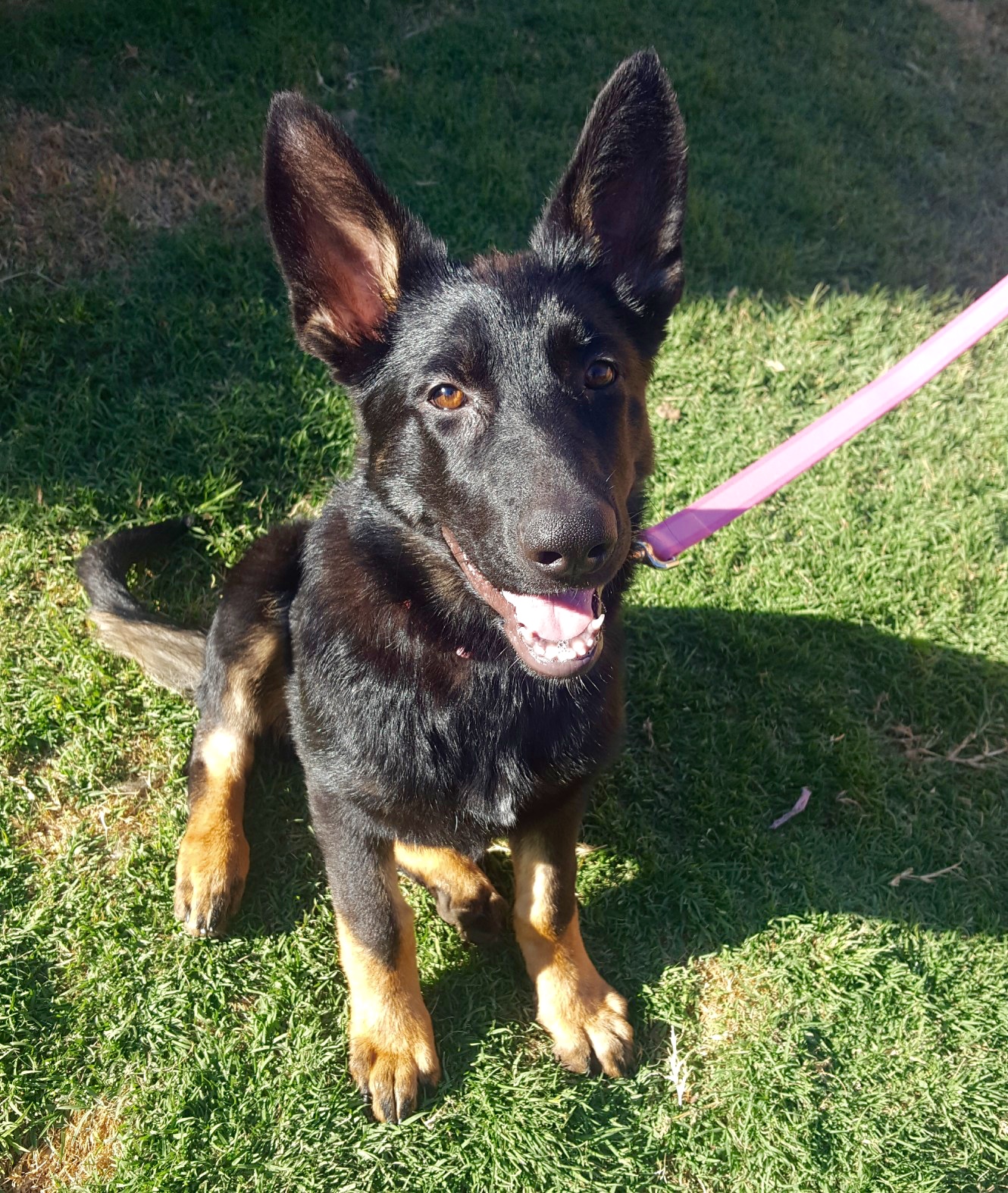 Gender: Female

Age: 16.8 months

Level: 4.0 (View level descriptions)

Status: Adopted
Poe is approximately four months old. Her adult teeth are starting to come in, so we are pretty sure of her age. She is quite a big beautfiul girl and is a quick learner. She was brought in to the shelter by animal control. The officer received a report of a dad, mom and baby wandering the streets of Lodi. When he found them, Puppy Poe was the first to come and greet him, then mom and finally dad. Poe is a very happy puppy and will need a home that will get her the proper training she needs. She is eager to please and happy to learn new things.
Update: Over the past week Poe is learning, but she is also a little stubborn. She will need an experienced GSD owner, one who has the time and ability to help train her to be the perfect companion we all know she can be.
We can help more dogs if we have more volunteers. If you can help in any way, please contact us.
Click on the photos to see larger versions of our dogs.