Aurora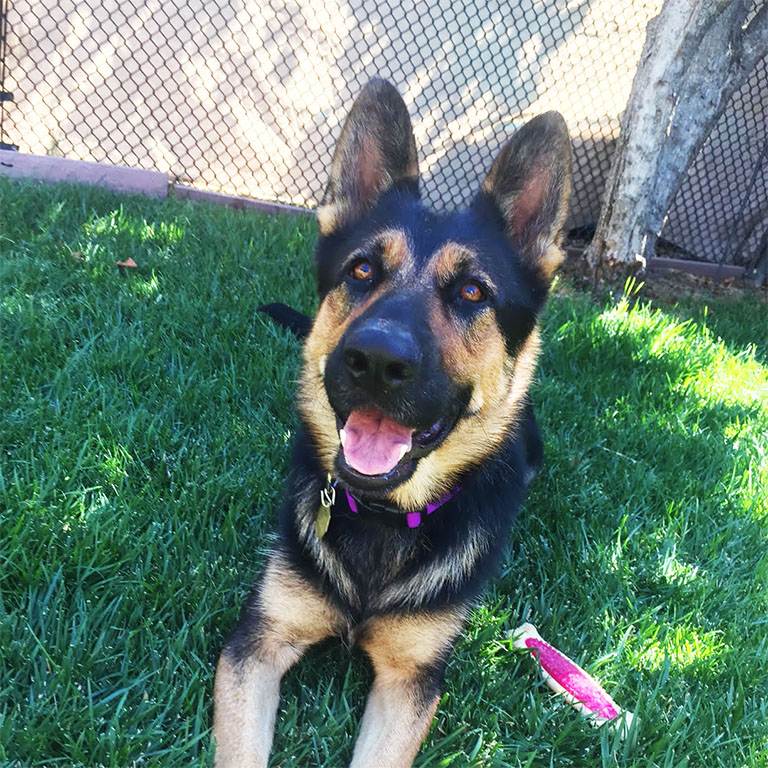 Gender: Female

Age: 3.1 years

Status: Adopted
Aurora comes to us as GSGSR's newest Passenger. She came in from the Stockton Shelter with her friend Jim on July 28. While it's apparent that she has had no prior training, she is learning quickly. Aurora had zero boundaries in her previous life, so she is enrolled in Doggy Bootcamp along with Jim, to give her the proper household manners. She tends to want to jump alot and can be pushy, but that will ease over time with consistent training. She is learning foundation and structure to her day, which is all brand new to her. She is responding well, but can still be pushy with Jim, as they never learned to play properly with each other. During training they are learning to play with each other in an appropriate manner. Stay tuned for more updates on this gorgeous girl, and her co-passenger, Jim, as we get to know them better.
We can help more dogs if we have more volunteers. If you can help in any way, please contact us.
Click on the photos to see larger versions of our dogs.