Daizy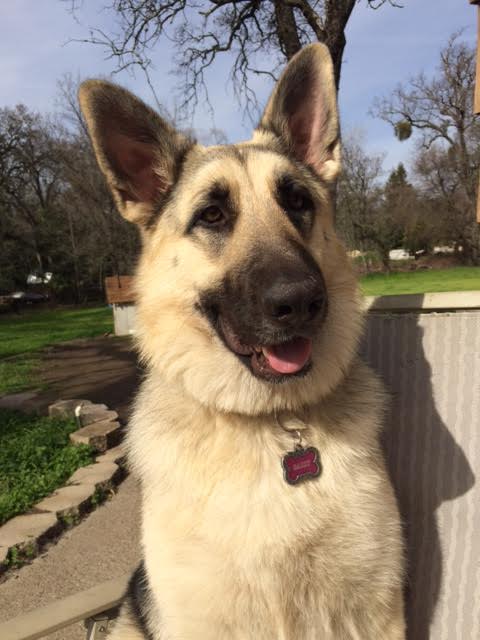 Gender: Female

Age: 2.5 years

Level: 2.5 (View level descriptions)

Status: Adopted
Daizy is an owner surrender who is with our rescue because she can't be given the life she deserves. Daizy is a sweet girl but is looking for an adopter who will let her be a house dog. Currently she is not allowed into the home of her adopter, and she sleeps outside. Daizy would love to be able to sleep inside with her humans. She is housebrokend and crate trained. She rides well in the car, as long as she is secured. She is looking for someone to take her on walks and let her see the sights! As she is 14 months, she needs to play and run to let that energy out!
Daizy will benefit from more consistent training, but knows her basic commands, sit, stay, down, and she comes when called. She will need someone to take the lead so that she doesn't bark, dig or chew. Daizy will need some recall work when off leash. She can be mouthy (but not in an agressive way - most likely just form boredom). She is an energetic young lady and loves both adults and kids. Daizy doesn't seem to bark at strangers. She is submissive and curious around other dogs, so will benefit from socialization with other dogs. She is also curious around cats and wants to chase them, as well as the geese, but with the geese she will stop when told to. For now, I would recommend a non-cat home, especially since she's been staying outside.
We can help more dogs if we have more volunteers. If you can help in any way, please contact us.
Click on the photos to see larger versions of our dogs.