Subee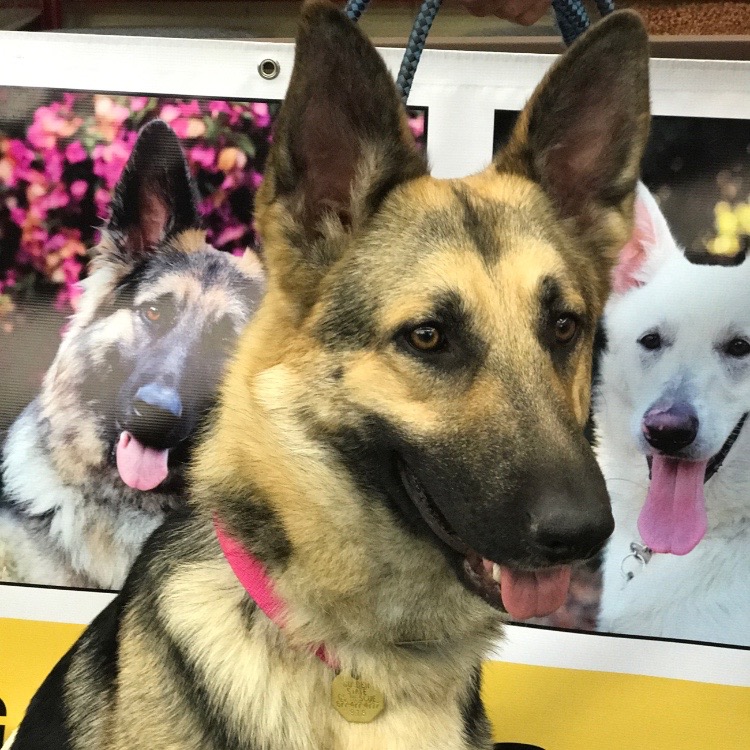 Gender: Female

Age: 2.2 years

Level: 2.5 (View level descriptions)

Status: Ready for Adoption
This 2-3 year old is a very sweet girl. It looks like she has had several litters of puppies, however this has made her great with other dogs. It is obvious she's not had a lot of happy in her life, but she will gently wag, sometimes smile with her ears, and sometimes oh-so-gently walks onto her foster mom when she is sitting down. Subee will nose nudge her foster mom for pets when she stops petting her...so she is on her way to becoming a pet. She enjoys a lot of one on one attention. Since she has come to us she is starting to shine. She likes to get into everything. Subee has learned to go into her crate.
She is a very happy, friendly, affectionate dog and with all this happiness she can't contain herself she likes to jump up on people. She is a work in progress. Subee is good with dogs and people. She will need an experienced, dedicated and very consistent owner. She will be a great dog to take to training and have one on one time with her new family.
Adoption Fee includes spay or neuter, vaccinations including rabies, worming, microchip, and a collar.
Click here to read our adoption process and fill out our adoption questionnaire.
We can help more dogs if we have more volunteers. If you can help in any way, please contact us.