Theo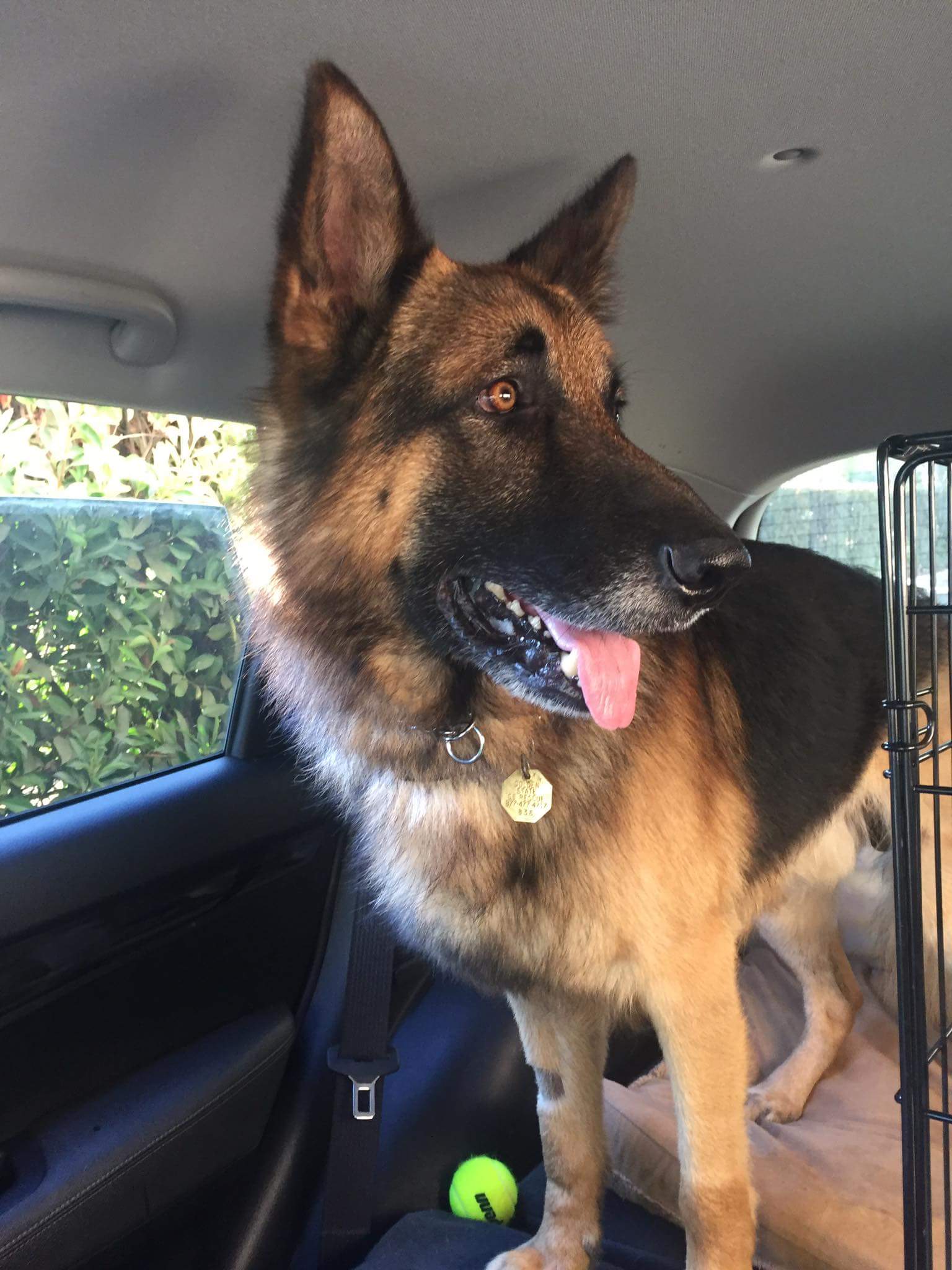 Gender: Male

Age: 3.7 years

Status: Adopted
Special needs (Health)
Theo is an approximate 3 year old neutered GSD. He came from the Oakland shelter with burn wounds on his back from the middle to the base of his tail. The wounds have healed and we're eagerly waiting to see how much of his hair will grow back. Meanwhile he is a happy, friendly guy that quickly attaches to his people and looks to them for confirmation that he's doing right. He loves to play with his foster sisters, but will also calmly hang with the guys as well. He is cat and chicken friendly but will chase if they run. Theo believes that his outside job is to ensure the horses stay in their pasture, patrolling the fence line against infractions. He is learning his basic commands of walk, sit, down and stay, he understands "no" and "leave it" and is food motivated, but willing shares with others. Theo's perfect forever home would be an active family that includes him in all their activities.
We can help more dogs if we have more volunteers. If you can help in any way, please contact us.
Click on the photos to see larger versions of our dogs.