Higgins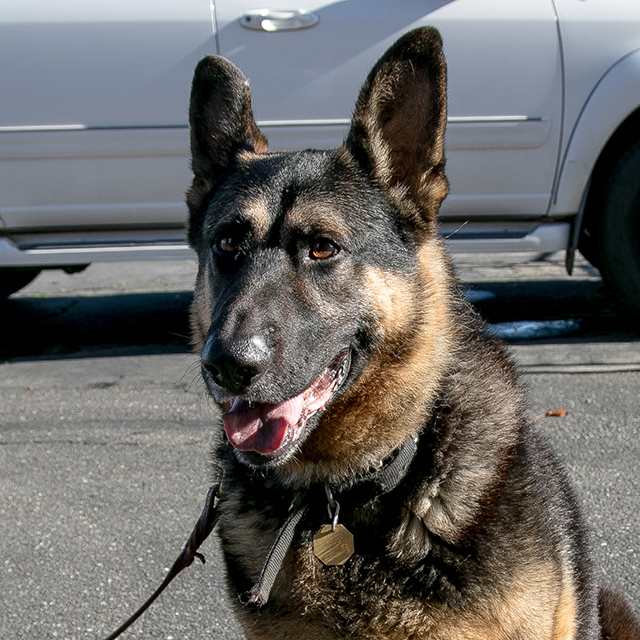 Gender: Male

Age: 4.1 years

Level: 2.5 (View level descriptions)

Status: Ready for Adoption
Higgins was found as a stray at the Oakland Animal Shelter. He is an extremely affectionate GSD. He loved checking in with each of us on evaluation day and couldn't wait to play with a female Malinois. He is a bit overweight, so his adopter will need to help him control his food, in addition to an exercise program. He is available now.
He has been playful with the female dogs in his foster home. He loves his crate and at times can be a little whiny, but settles down nicely. He needs a cat free home. Higgins likes to learn and will benefit from continued training. If given the opportunity he would take over so continued training and practice sessions will be very helpful for him and his new family. Higgins would also benefit from being with an adopter who will help him to lose weight and gain muscle strength. He's definitley on the heavier and weaker side, which can be easily rectified with a good diet and lots of walks!
Adoption Fee includes spay or neuter, vaccinations including rabies, worming, microchip, and a collar.
Click here to read our adoption process and fill out our adoption questionnaire.
We can help more dogs if we have more volunteers. If you can help in any way, please contact us.